Silver and Gold jewellery, custom eyeglass frames
I'm generally curious about what things are made of, how they were made and how they function. And I try to make pleasing shapes into wearable and functional jewellery: comfortable and durable for the customer.
I make and use simple jewellery tools and equipment and my jewellery-making style fits between two extremes: precise eyeglass frames and the wanton looseness of molten silver into wood.
My style ranges from the looseness of pouring molten silver into wood (to see what happens) and the high precision of lapidary mosaics. I've exhibited my jewellery widely in New Zealand since my first solo 'Face Furniture' at Fingers Jewellery in 1984, and have taught masterclasses to professionals in USA, Canada, and Australia. I now offer independent tuition to all ages, even post-grad, possibly helping people starting out making jewellery. And I let children have fun in the workshop on kids classes.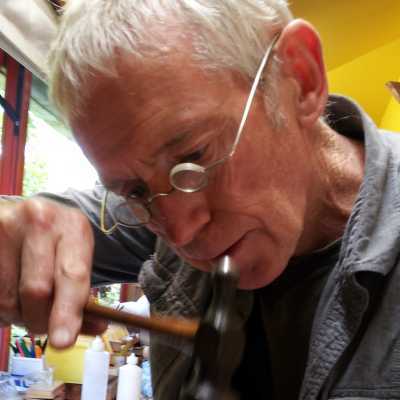 Call Now : 033650461
Email : info@seddonterrace.com
Address : Unit 1, Durham Street North, Christchurch, 8013